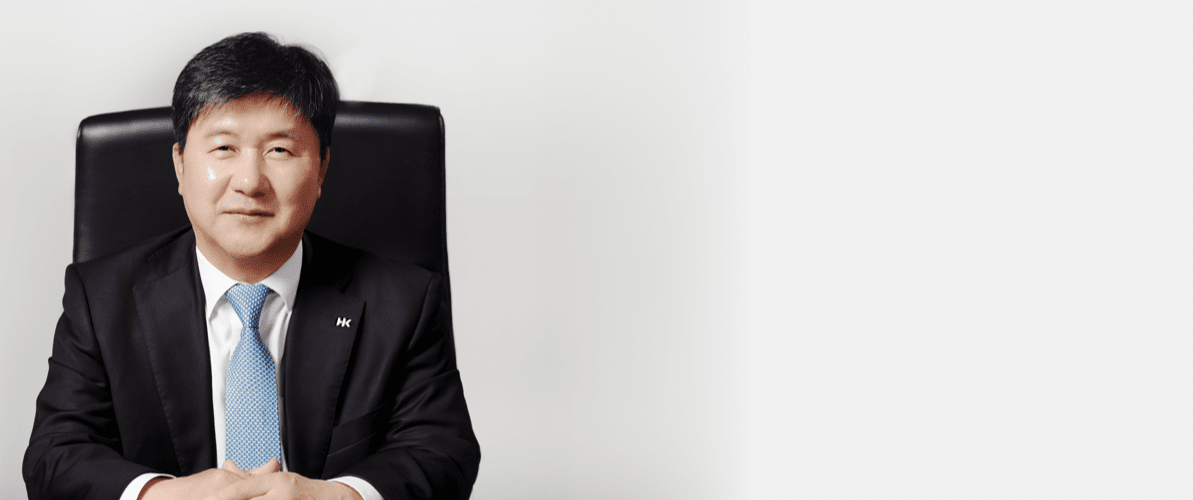 Heal the World for a Better Life
inno.N is continues to make
concerted efforts in innovation
to help customers have a healthier life.
I extend my heartfelt appreciation for your interest in inno.N. The pharmaceutical industry is a highly technology-intensive industry that bears great responsibility for the future industrial development of a country. After first stepping into the field of pharmaceutical manufacturing as a department within CJ Cheil Jedang in 1984, the company opened a new chapter in 2020 by being renamed as 'inno.N'.
The past journey of inno.N has been that of constant creation and challenges. With the launch of K-CAB in 2019, the 30th novel drug to be developed and registered in Korea, inno.N saw its R&D efforts bear some of the most remarkable fruit in Korea. By manufacturing and exporting pharmaceutical ingredients and finished pharmaceutical products based on innovative technologies, inno.N showcased how far Korea's pharmaceutical prowess had come. 'Condition', an anti-hangover beverage, opened up a new market for anti-hangover products and continue to hold its number one position in the market to wide acclaim both at home and abroad.
Throughout these years that have seen great achievements, inno.N has not forgotten its obligations as a corporate citizen of the community. The certification of ISO 37001 and the adoption of ISO 37301 which are global standards for rooting out corruption in business management while staying compliant with the laws, is one such way for inno.N to ensure transparency in its business operations.
Just as it has over the past 38 years, inno.N will continue to work hard, not only in the research of novel drugs and biological drugs to treat cancer, immune diseases gastrointestinal diseases, infection and viral diseases, but will also focus on securing the latest technologies to ensure that a healthy pipeline of drug candidates is in place. In doing so, the company aims to become a proud corporation that continues to push the envelope in its field, earn the trust of its customers, seek exciting new collaboration opportunities, and presents a new future through leadership in the global pharmaceutical industry.
2022.04.01
inno.N
Dalwon Kwak, CEO