HK inno.N's new GERD treatment K-CAB, launched in Indonesia
Jul 10, 2023

HK inno.N's new GERD treatment K-CAB, launched in Indonesia
K-CAB's 5th Global Launch
Indonesia, the 4th most populous country in the world the No.1 market for peptic ulcer drugs in Southeast Asia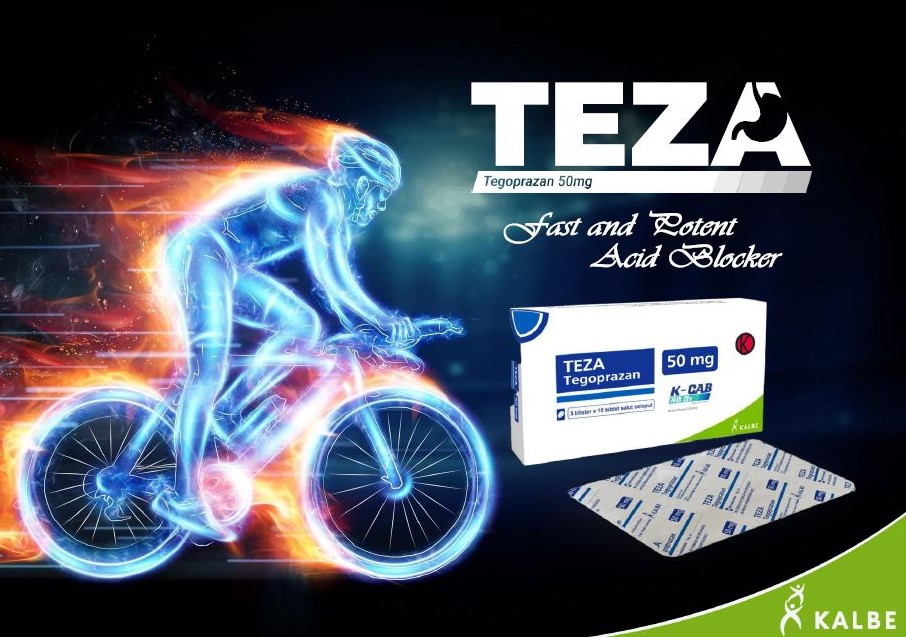 HK inno.N's new drug for gastroesophageal reflux disease, K-CAB, has been launched in Indonesia, the largest market in Southeast Asia. K-CAB, which has achieved annual outpatient prescription sales of over KRW 130 billion in South Korea, is accelerating its market expansion with consecutive launches in five overseas countries, including China, Mexico, and Indonesia.
On the 10th, HK inno.N announced that it had launched K-CAB (ingredient name: Tegoprazan) for gastroesophageal reflux disease in Indonesia. The local product name in Indonesia is "Teza," and local marketing and distribution will be managed by Kalbe, one of the largest pharmaceutical company in Southeast Asia. Kalbe recorded sales of USD 261 million (approximately KRW 340.6 billion) as of 2022, ranking No.1 in total pharmaceutical sales in Indonesia and having a strong presence in the field of gastrointestinal diseases.
Before the launch, Kalbe actively introduced Teza to local medical professionals through symposiums. In May, a launching symposium was held targeting about 100 gastroenterologists at the Indonesian Digestive Disease Week (IDDW) 2023, the largest gastrointestinal conference in Indonesia, held in Jakarta. In June, another symposium was held at the Surabaya Weekend Course (SUWEC) gastroenterology conference, emphasizing the clinical efficacy and safety of Teza to local medical professionals.
Indonesia is the 4th most populous country in the world and holds the top position in the market size for peptic ulcer drugs in Southeast Asia. Last year, the market size for peptic ulcer drugs in Indonesia was approximately USD 172.42 million (approximately KRW 224.9 billion).
After launching K-CAB in South Korea in 2019, HK inno.N made its debut in the global market by launching in China, which has the largest market share for peptic ulcer drugs, last year. in addition to Mongolia and the Philippines, K-CAB was also launched in Mexico during May, the second-largest pharmaceutical market in Central and South America.
With this launch, K-CAB is now launched in six countries, including South Korea. K-CAB has entered 35 countries overseas, either through technology transfer or finished product exports. Some of these countries are in the final stages of approval or have completed the approval process and are preparing for launch, and more countries are expected to launch K-CAB soon.
Dal Won Kwak, CEO of HK inno.N, stated, "The Southeast Asia market for peptic ulcer drugs is a high-value market that grows by an average of about 6% annually." He added, "We are pleased to launch K-CAB in Indonesia, the largest market in Southeast Asia. Just as K-CAB is leading the market for gastroesophageal reflux disease treatments in Korea, we expect it to rapidly change the treatment market trends in Southeast Asia."
HK inno.N's K-CAB is a new P-CAB class drug for treating gastroesophageal reflux disease. It has the most indications among the same class of therapeutics in South Korea, including ▲erosive gastroesophageal reflux disease, ▲non-erosive gastroesophageal reflux disease, ▲gastric ulcer, ▲antibiotic combination therapy to eradicate helicobacter pylori in patients with peptic ulcer/chronic atrophic gastritis, and ▲maintenance therapy after treatment of erosive reflux disease.
K-CAB recorded outpatient prescription sales of over KRW 130 billion in South Korea last year and has already recorded accumulated outpatient prescription sales of KRW 60.7 billion from January to May this year. Since its launch, it has maintained its position as the No.1 seller in the peptic ulcer drug market for three consecutive years. It has been launched in five countries, including China, Mongolia, the Philippines, Mexico, and Indonesia. Phase 3 clinical trials are currently being conducted in the US and Canada. (End)
[Reference]
- Exchange rate: KRW 1,304.5/USD 1 (Jul. 6, 2023)
- Source of the outpatient prescription sales in South Korea: UBIST
- Source of the overseas peptic ulcer drug market: IQVIA
- Source of the Southeast Asian peptic ulcer drug market: IQVIA (based on 6 countries: Vietnam, Indonesia, Thailand, the Philippines, Malaysia, Singapore)