HK inno.N, publication of '2022 Sustainability Report'
Aug 1, 2023

HK inno.N, publication of '2022 Sustainability Report'
Publication of second Sustainability Report following from last year... Introduction to the 'Double Materiality Assessment'
Establishment of the '4C' direction for ESG strategy and 10 major focus areas... Full details disclosed on the official website.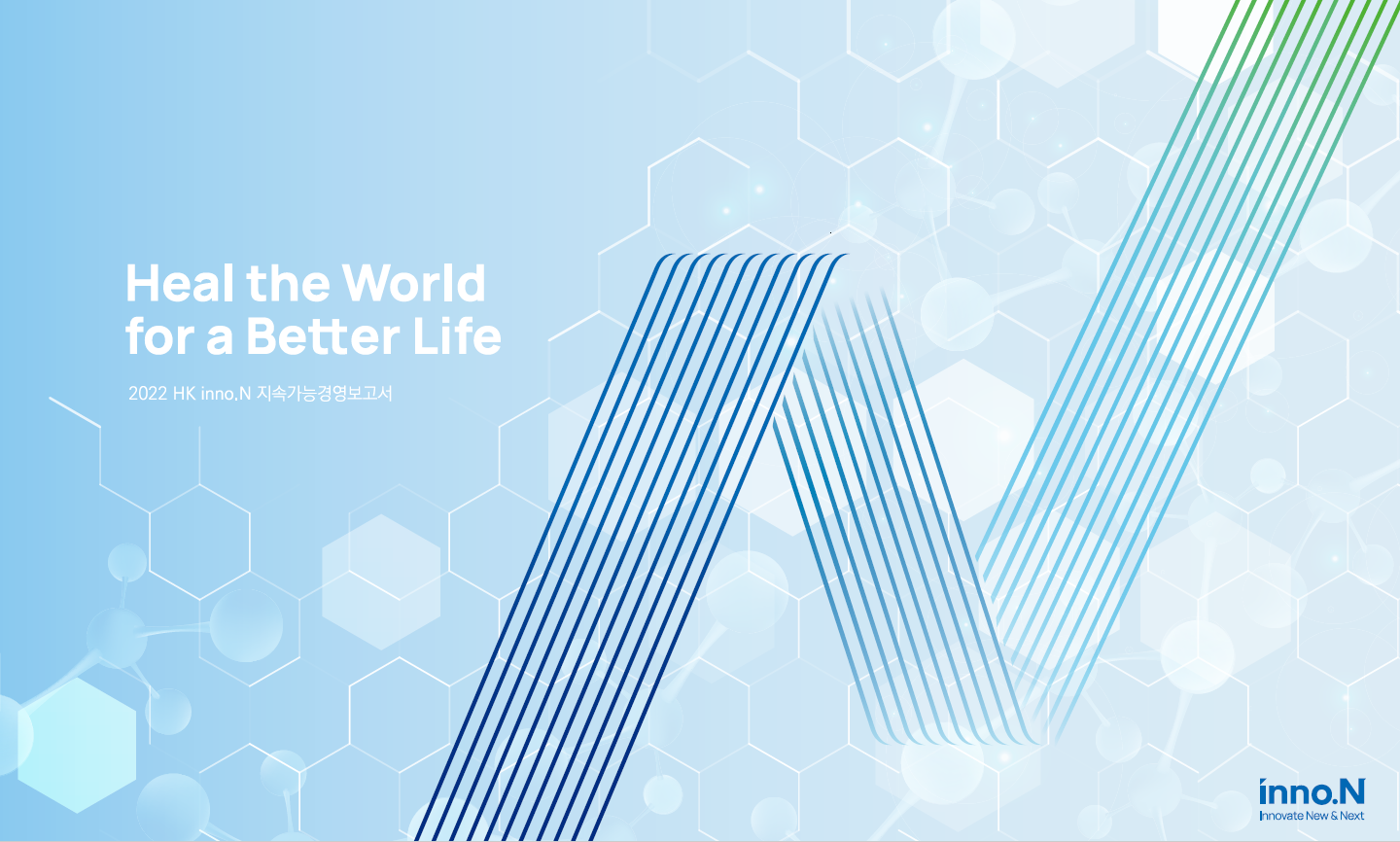 HK inno.N published a Sustainability Report that contains ESG management strategy, main activities, and achievements, for the year 2022.
HK inno.N's '2022 Sustainability Report' was compiled following international standard guidelines, including the 'Global Reporting Initiative (GRI)' and the 'Sustainability Accounting Standards Board (SASB).' To enhance its credibility, the report underwent third-party verification by an independent organization.
Specifically starting from this year, HK inno.N has implemented a 'Double Materiality' evaluation process. This approach considers both the external environmental factors that influence the company's financial condition and the effects that the company's management activities have on society and the environment.
HK inno.N has set 10 major focus areas in line with the ESG strategy direction of '4C,' which includes the following:
● Climate Action considering the environment
● Collective Growth considering the growth of members
● Community Impact for the local community
● Strengthening Compliance-based Risk Management
By introducing two additional focus areas compared to last year, HK inno.N has enhanced its ability to manage and disclose ESG issues and achievements with greater detail and precision.
Dal Won Kwak, CEO of HK inno.N, stated, "Our company achieved the highest grade of 'AA' in the ESG evaluation announced by SUSTINVEST in the first half of this year, marking a leading position in ESG performance within the industry." and added, "We will continue to strengthen our ESG management to work towards a sustainable future."
As for reference, full report of HK inno.N's '2022 Sustainability Report' can be found on HK inno.N's official website.