HK inno.N's new drug for gastroesophageal reflux disease, K-CAB, launched in Singapore
Sep 4, 2023

HK inno.N's new drug for gastroesophageal reflux disease, K-CAB, launched in Singapore
Launch symposium organized by Singapore partner UITC on Aug. 31st
Leading gastroenterology experts from South Korea and the United States present advantages and prescription experience of K-CAB to Singaporean medical professionals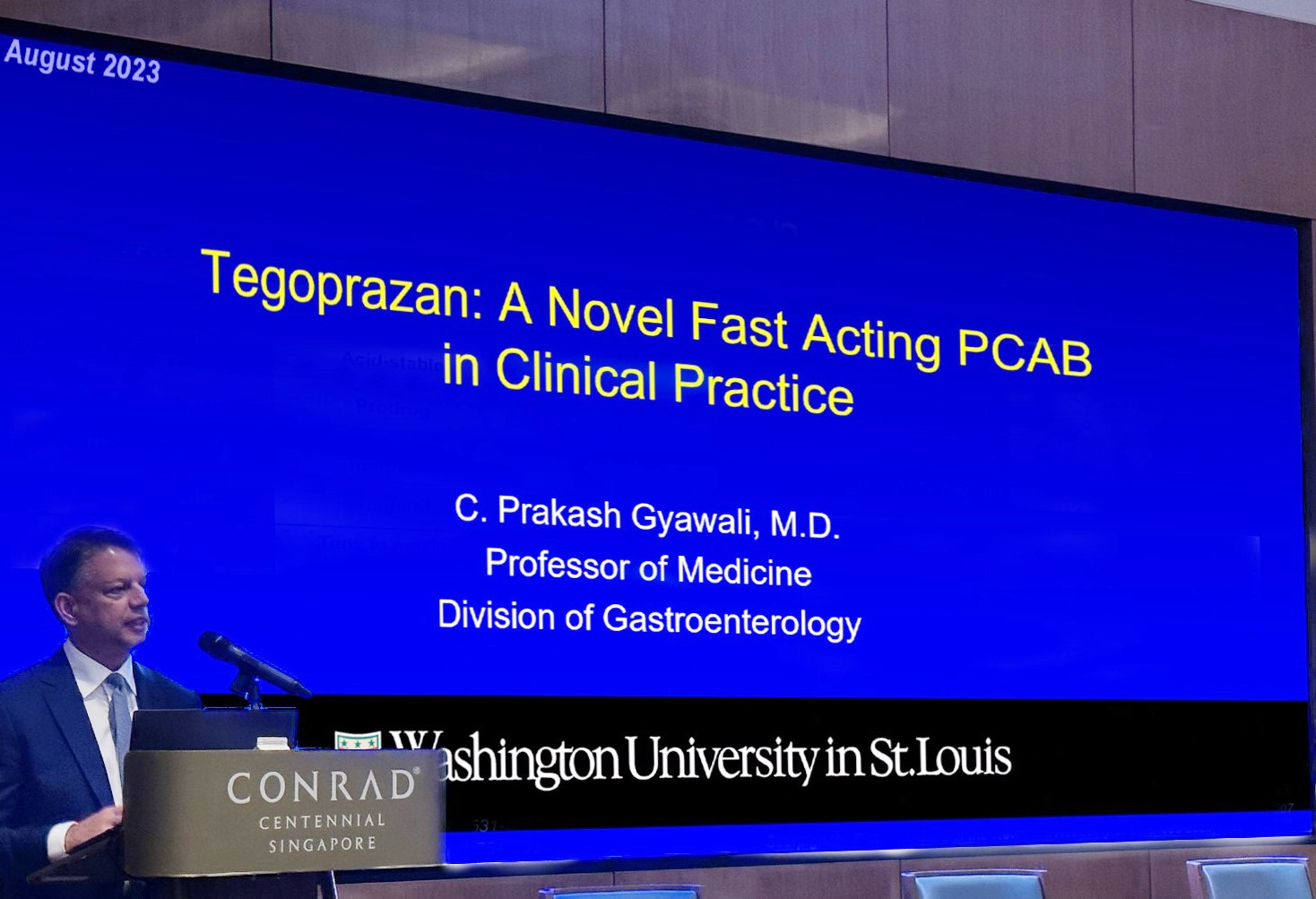 HK inno.N's new drug for gastroesophageal reflux disease, K-CAB, has been launched in Singapore. To commemorate this event, leading gastroenterologists from Korea and the United States presented K-CAB's unique features and practical prescribing experience to medical professionals in Singapore.
HK Inno.N held a launch symposium for its new drug for gastroesophageal reflux disease, K-CAB (ingredient name: Tegoprazan), on Aug. 31st at the Conrad Centennial Hotel in Singapore, as reported on Sep. 4th.
The symposium was organized by local partner UITC and aimed at Singaporean gastroenterologists. Renowned experts in gastroenterology from the United States, including Professor Chandra Prakash Gyawali (Barnes-Jewish Hospital of the University of Washington, School of Medicine, Department of Gastroenterology), and Professor Hoon Yong Jung from South Korea (Seoul Asan Hospital, Department of Gastroenterology, President of the Korean College of Helicobacter and Upper Gastrointestinal Research), presented the latest insights on K-CAB, a leading P-CAB class gastroesophageal reflux disease treatment.
Professor Gyawali emphasized K-CAB's advantages, highlighting its rapid onset of action compared to other P-CAB class drugs and its safety in terms of hepatotoxicity, based on significant clinical trials, and praised K-CAB's superior efficacy and safety.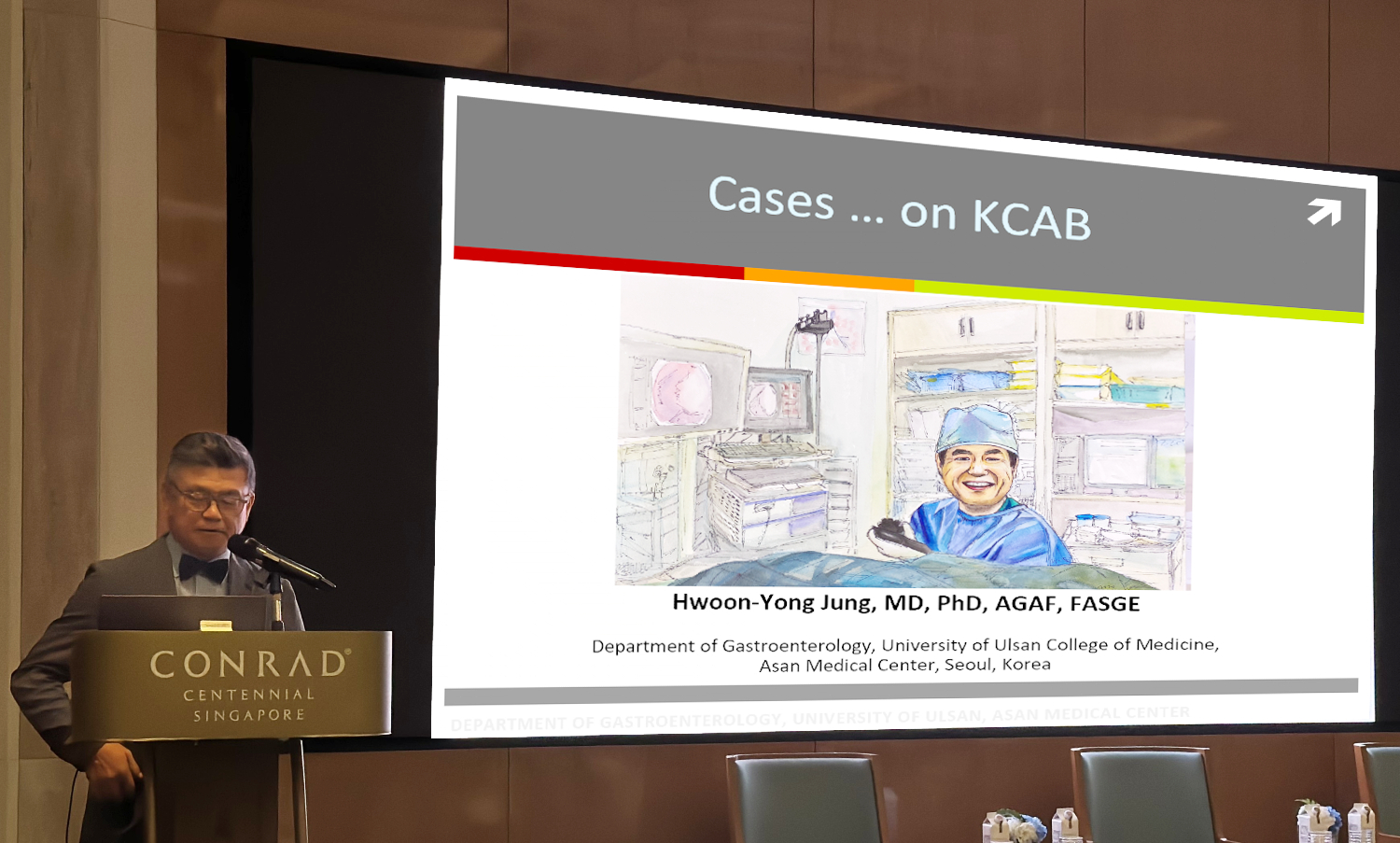 Professor Hoon Yong Jung, from Seoul Asan Hospital, Department of Gastroenterology, shared the experience with K-CAB prescriptions in Korea, attracting the attention of Singaporean medical professionals. Professor Hoon Yong Jung presented several cases where K-CAB had overcome the limitations of PPI class products, stating, "With the introduction of K-CAB, better treatment options have been provided to gastroesophageal reflux disease patients." He also expressed his congratulations on the launch of K-CAB in Singapore.
K-CAB received approval in Singapore in February with the same product name as in Korea. HK Inno.N exports finished products to its local partner, UITC, which is responsible for local sales and marketing.
So far, K-CAB has been exported to 35 countries outside Korea in the form of a tech transfer or a finished product export model. K-CAB has been launched in the form of finished product exports in six countries, including China, Mongolia, the Philippines, Mexico, Indonesia, and Singapore. K-CAB is also preparing for launch in Peru, where it received approval in July. With approval processes ongoing in other Southeast Asian and Central and South American countries, K-CAB is expected to make an impact worldwide.
HK Inno.N's CEO, Dal Won Kwak, stated, "The average annual growth rate of the Singapore pharmaceutical market has been 11% over the past three years, making it one of the countries with noticeable growth among Southeast Asian nations. We will continue to work closely with our local partners to ensure the successful international approval and launch of K-CAB."
K-CAB, the 30th new drug in South Korea, is a P-CAB class treatment for gastroesophageal reflux disease. Its notable features include rapid onset of action within 30 minutes after administration and proven efficacy and safety even with long-term use for up to six months. It achieved over KRW 130 billion in domestic outpatient prescription sales last year and has maintained its position as the No.1 seller in the peptic ulcer drug market since its launch in 2019. It has been exported to 35 countries worldwide as a technology or finished product. In the United States, where technology was exported, the local partner Sebela is conducting Phase 3 clinical trials.
[Reference]
▶ PPI (Proton Pump Inhibitor)
▶ P-CAB (Potassium Competitive Acid Blocker)
▶ Source of the outpatient prescription sales in South Korea: UBIST
▶ Reference for growth rate of the Singapore pharmaceutical market: IQVIA from 2020 to 2022
▶ Major Southeast Asian countries (6 countries): Vietnam, Indonesia, Thailand, the Philippines, Malaysia, Singapore