K-CAB Enters Phase 3 Clinical Trials in US
Oct. 20, 2022

HK inno.N's New Drug for Gastroesophageal Reflux Disease, Enters Phase 3 Clinical Trials in US
Domestic New Drug 'K-CAB® Tab.', Counting on Global Launch as World's Second P-CAB
US Local Partner to Enter Clinical Trials ... Expected to Enter U.S. Market Rapidly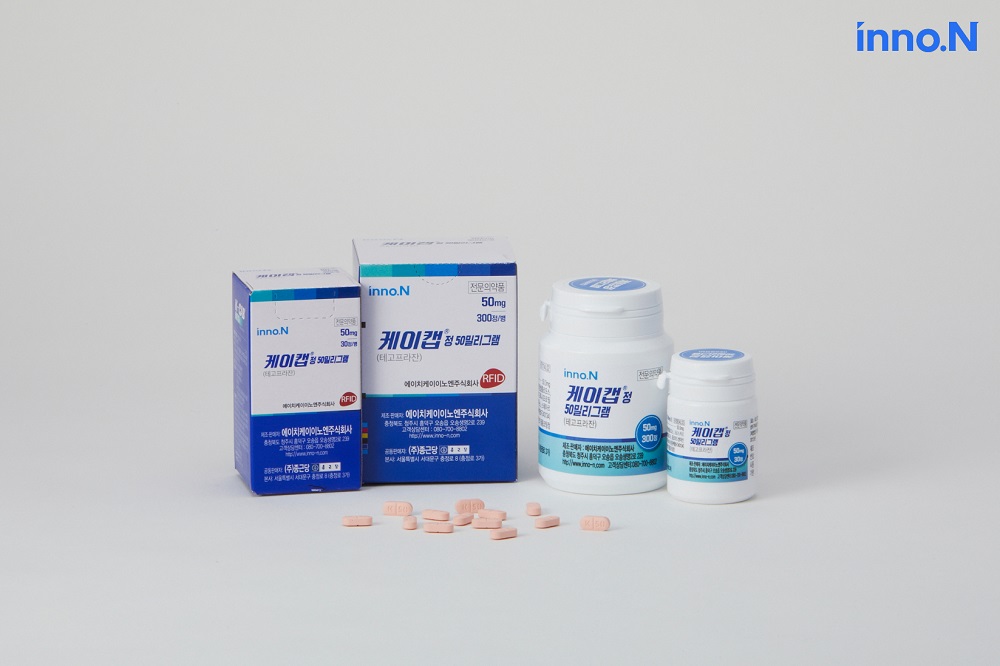 HK inno.N Corporation, ("Company") a biohealth company, announced that their new drug, K-CAB® Tab. (Tegoprazan) has entered phase 3 pivotal clinical trials in United States. By moving onto the next step within 5 months after completion of the phase 1 clinical study, K-CAB® Tab. is expected to be the first P-CAB to enter the US market among Korean pharmaceuticals.
Company's US partner, Braintree Laboratories, Inc. ("Braintree"), a part of Sebela Pharmaceuticals, recently received a communication from the U.S. Food and Drug Administration ("FDA") related to its protocol on its phase 3 clinical trial and has initiated the Phase 3 study.
The phase 3 program includes a study that will evaluate the safety and efficacy of tegoprazan versus a PPI control for the indications of healing and maintenance of erosive esophagitis (EE) and a second placebo-controlled study designed to evaluate the safety and efficacy of K-CAB in patients with non-erosive reflux disease (NERD).
Previously the Company entered into a license agreement in December 2021 and announced the result of phase 1 in last April.
The market for gastroesophageal reflux disease treatment in US is about 4 trillion won in 2021, the largest market in the world. The first P-CAB series in US, VOQUEZNA™ (vonoprazan), received an approval for the treatment of Helicobacter pylori.
Dal-Won Kwak, CEO of the Company stated that "HK inno.N is accelerating its global expansion of K-CAB® Tab. through its recent launch in China and Mongolia. This US phase 3 study will positively impact K-CAB entering 100 countries around the world" and "Based on Sebela's outstanding expertise, we expect the successful development and commercialization in the US."
Alan Cooke, CEO of Sebela US Inc., also stated "We are delighted to add tegoprazan to our product pipeline." and "Tegoprazan already has an established track record of safety and efficacy and represent potential new treatment option for patients around the world."
K-CAB® Tab. is a new type of GERD treatment which has been launched in Korea under two different formulations – IR and ODT. K-CAB® is characterized by its fast onset which can be taken regardless of meal time with its improved duration compared to existing treatments in the market. In Korea, total of 5 indications were approved as of today: 1)ERD 2)NERD 3)GU 4)H.pylori eradication and 5)maintenance therapy for ERD.