HK inno.N's K-CAB enters seven new countries
May. 11, 2022

HK inno.N enters into exclusive partnership with Dr. Reddy's Laboratories to commercialize Tegoprazan in India & select Emerging Markets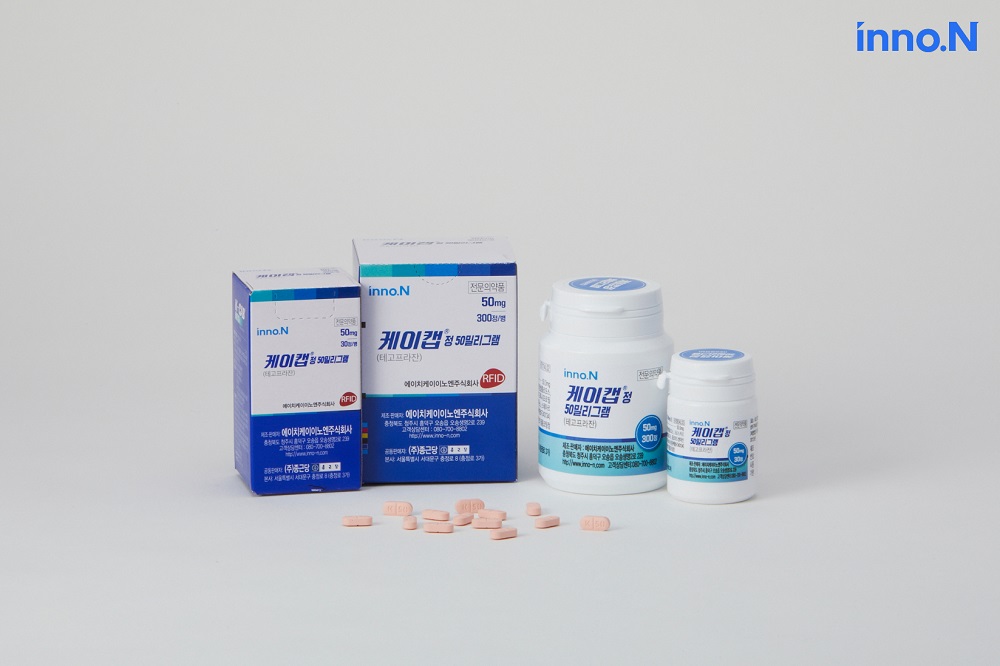 K-CAB (Tegoprazan), Korea's 30th new drug, will enter seven new countries including India, the world's fourth-largest A2B antiulcerant drug market.
HK inno.N announced that it recently signed a deal with Dr. Reddy's Laboratories, a global integrated pharmaceutical company, to export the new gastroesophageal reflux disease treatment (K-CAB) to India and six key Emerging Markets.
With the signing of this contract, Dr. Reddy's will have the right to exclusively distribute K-CAB in the agreed countries for 10 years after releasing the product.
Founded in 1984, Dr. Reddy's is a leading global pharmaceutical company headquartered in India with annual sales of 3 trillion KRW and about 23,000 employees as of last year. The partnership is expected to quickly expand the market share of K-CAB in the countries through Dr. Reddy's global sales network.
By successfully entering India, HK inno.N has achieved the feat of exporting Tegoprazan to three out of top four countries in the global antiulcerant drugs market.
Another great achievement of this contract is the significant expansion of the scope of K-CAB's entry. This entry focuses on major emerging markets around the world, from the existing Southeast Asia and Latin America to Eastern Europe, Central Asia, and Africa.
These countries are expected to contribute greatly to K-CAB's global sales in the future as the total size of drug prescriptions in the countries are growing rapidly.
K-CAB is a new type of GERD treatment which is characterized by its fast onset, excellent duration compared to existing drugs, and can be taken regardless of meal times.
Dal-Won Kwak, CEO of HK inno.N, said: "We are pleased to partner with Dr. Reddy's for key Emerging Markets. The commercial strengths of Dr. Reddy's make it the ideal partner to commercialize our novel molecule Tegoprazan in these territories. With this collaboration, we look forward to further strengthening the value of our innovation in global markets."
M.V. Ramana, CEO – Branded Markets (India & Emerging Markets), Dr. Reddy's, said: "Our partnership with HK inno.N Corporation brings their expertise in novel P-CABs together with our well-established commercial strengths and growth ambition in India and key emerging markets. Gastroenterology has been a key focus area for us. This collaboration is a multi-country deal for a novel molecule that addresses unmet needs in India and emerging markets as we continue our commitment to patients and our innovation agenda in keeping with our purpose of Good Health Can't Wait."
About Dr. Reddy's: Dr. Reddy's Laboratories Ltd. (BSE: 500124, NSE: DRREDDY, NYSE: RDY, NSEIFSC: DRREDDY) is an integrated pharmaceutical company, committed to providing affordable and innovative medicines for healthier lives. Dr. Reddy's offers a portfolio of products and services including APIs, custom pharmaceutical services, generics, biosimilars and differentiated formulations. Our major therapeutic areas of focus are gastrointestinal, cardiovascular, diabetology, oncology, pain management and dermatology. Dr. Reddy's operates in markets across the globe. Our major markets include – USA, India, Russia & CIS countries, and Europe. For more information, log on to: www.drreddys.com
About HK inno.N: HK inno.N(KOSDAQ: 195940) is a public South Korean pharmaceutical company that develops, manufactures, and commercializes pharmaceuticals for both the domestic and international markets. HK inno.N's key businesses are in the areas of prescription drugs, health supplements and beauty products. Since its establishment in 1984, through exports and global alliances, the company is growing into an international pharmaceutical firm. Drawing on the company's experience and knowhow in developing novel drugs, inno.N succeeded in launching new GERD treatment 'K-CAB(Tegoprazan)', the 30th novel drug to be developed and registered in Korea, to great acclaim. For more information: https://www.inno-n.com/eng