Meet inno.N's other brands
Record your daily
moments
with "Tealog"
Harmoniously formulated with premium tea and rich fruit flavor, "Tealog" is iced fruit tea that will be part of your new and romantic everyday life.

Brand Story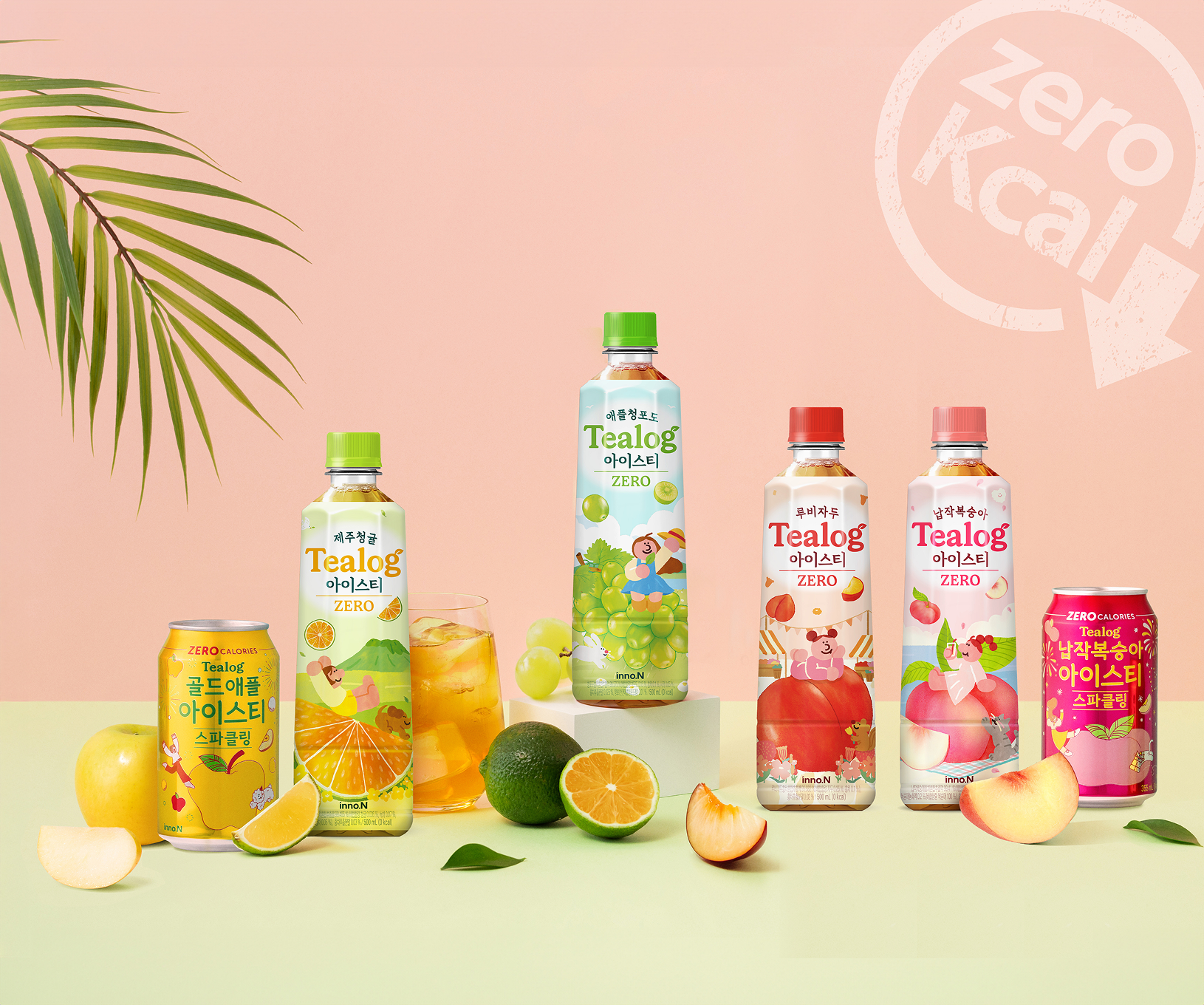 Tasty light drink with 0 kcal
Healthy and tasty zero-calorie drink that you can enjoy anywhere, anytime.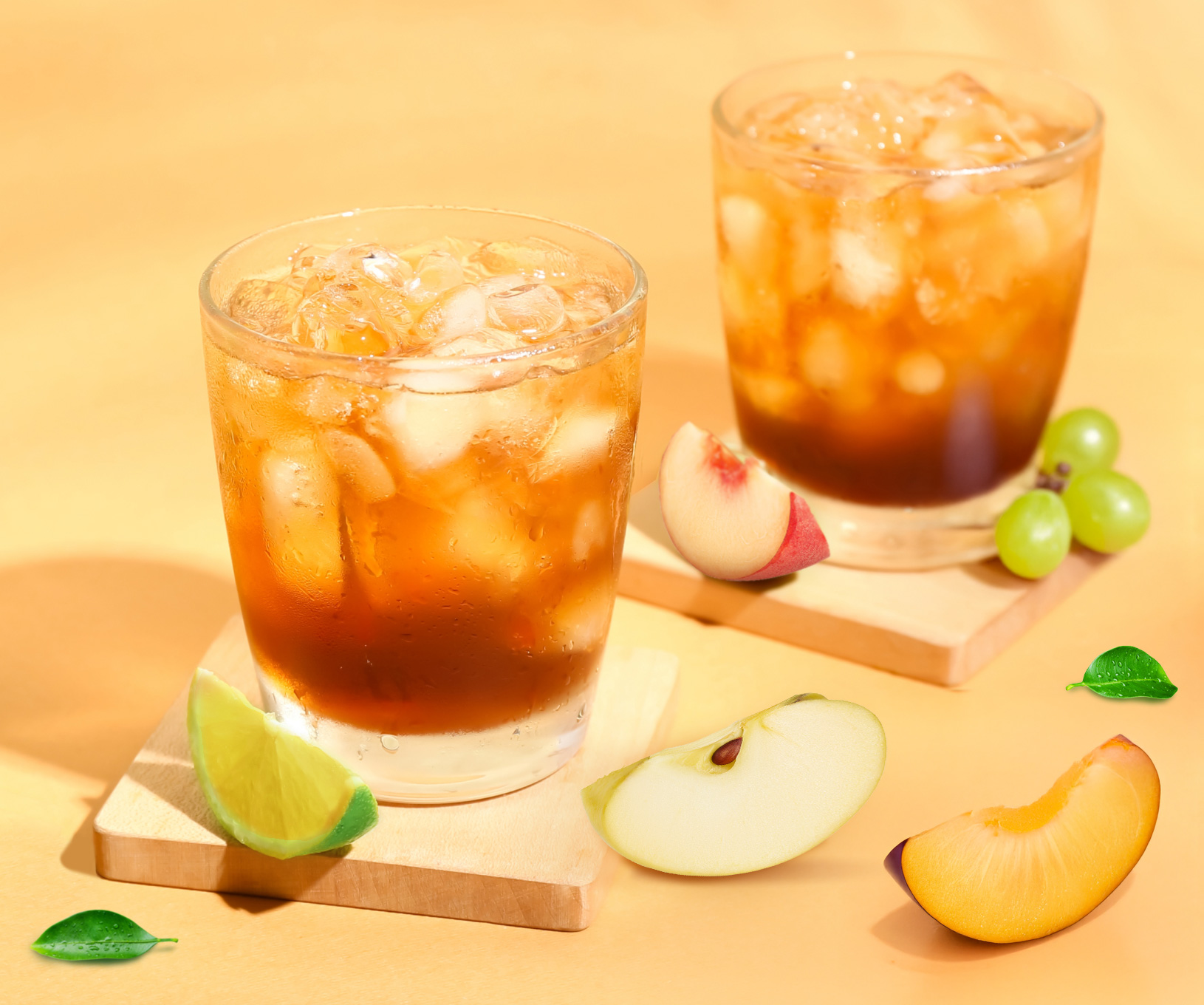 Harmonious blend of premium tea leaves and sweet and refreshing fruits
"Tealog" is provided into two flavors including the one that has Uva black tea as a base, one of the three major black teas in the world, added with sweet European flat peaches. Another flavor is complete with clean organic green tea from Jeju Island blended with refreshing green tangerines.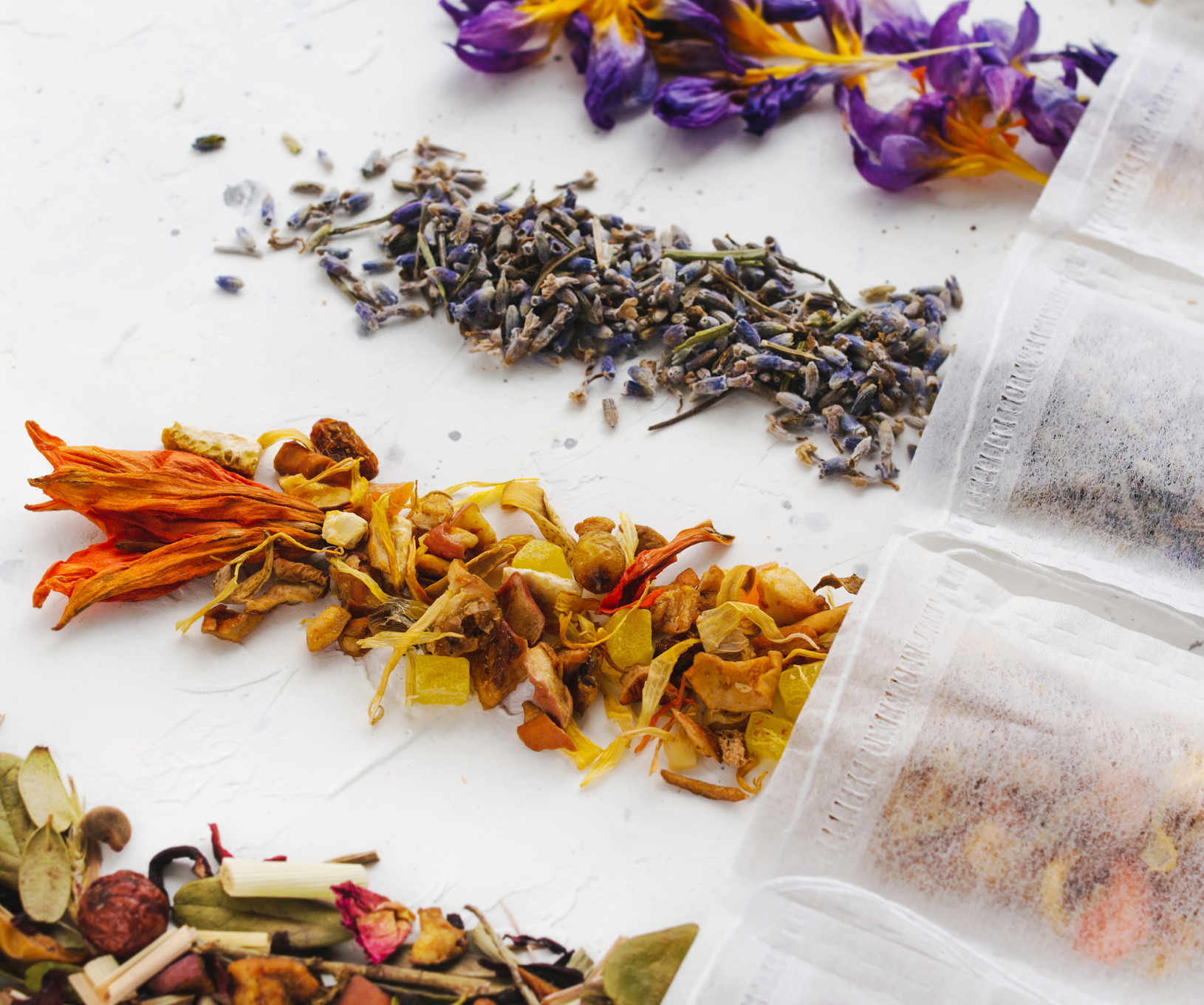 Personalized tea sommelier just for you
"Tealog" is formulated with carefully selected ingredients based on specialized planning to present rich flavor and fragrance. Record special moments of your day with "Tealog" your personal daily tea sommelier, complete with the tea's natural flavor and perfectly balanced recipe.
"Tealog" complete with daily records
Special edition for a new launch
with illustrator KIM JAM
Product Line

Sweet romantic flavor
Zero-calorie iced fruit tea made with Sri Lankan Uva black tea and sweet Spanish flat peaches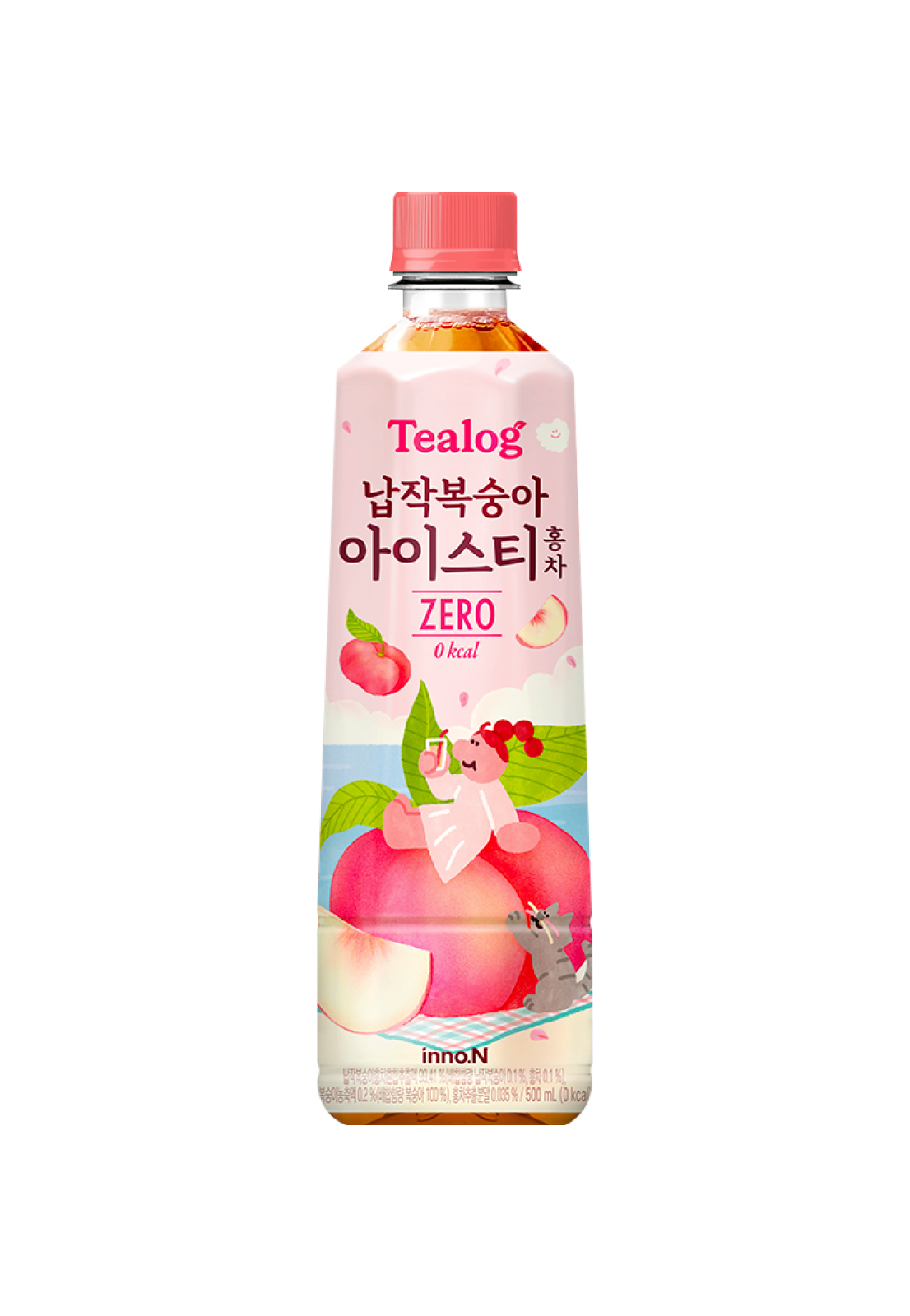 A whole new refreshing taste
Zero-calorie iced fruit tea complete with clean Jeju organic green tea and refreshing Jeju green tangerine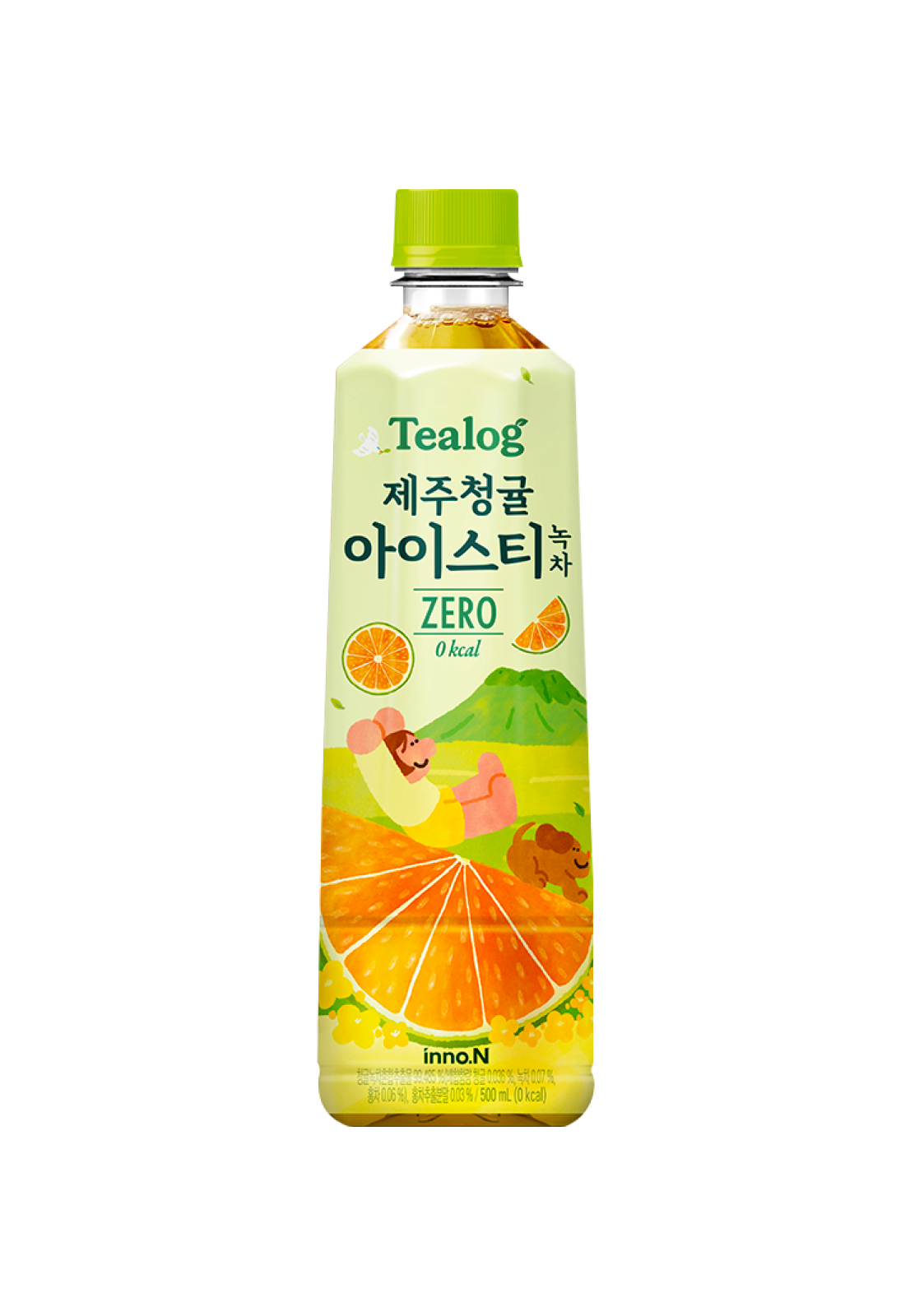 Meet

products now!
Go to Mall